Paragraphs
Each year, ADAGP provides €30,000 in support of the Étant donnés pour l'art contemporain program to enable American institutions to exhibit the work of French artists in the United States.
Étant donnés pour l'art contemporain is a program of the Villa Albertine and the FACE Foundation (French American Cultural Exchange). It aims to strengthen ties between France and the United States by fostering active collaboration and lasting partnerships between French visual artists, curators and collectives, as well as American curators and cultural institutions.
The programme supports the discovery of young talent, while maintaining the support of established artists, through various mechanisms:
financial support is granted to American non-profit institutions to organise exhibition or research projects, in physical space or online, presenting French artists or French institutions;
a curatorial fellowship assists American curators, whether independent or affiliated with institutions, who wish to conduct research in France;
and a residency program supports French visual artists who wish to develop specific projects with American partners.
Who can apply for this grant?
American venues that have a project for individual or group exhibitions, specific commissions or any other project that would give visibility to artists from the French scene in the United States.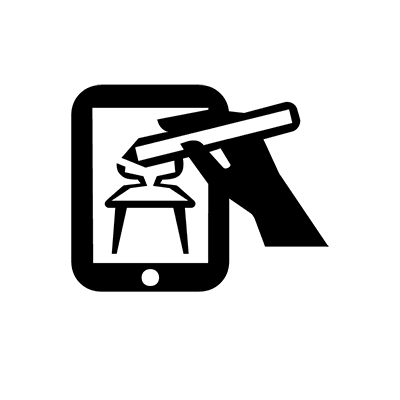 Apply for the grant
Applications for the Étant donnés pour l'art contemporain fund are open every year. 
Application procedures and rules are available on the website of the FACE Foundation, which manages the scheme in conjunction with the Villa Albertine.
For details of calls for applications in progress
These direct grants – ranging from €5,000 to €30,000 – were launched several years
ago under ADAGP's Cultural Action program to allow artists to pursue and develop their work.