Calls for applications in progress
ADAGP maintains its 2020 program of awards and grants for artists.
Find the calendar of the various calls for applications in progress.
These direct aids - from 5,000 to 15,000 euros - put in place for several years by the cultural action of the ADAGP will provide timely support in the current context in order to allow them to continue their creation and value their work. 
Four calls for candidates have been launched in recent weeks to:
- The Revelation Artist Book 2020, application deadline: May 31, 2020
- Revelation BD 2020, application deadline: June 6, 2020
- Revelation Urban Art, deadline for application: August 28, 2020
- and the Collection Monographie 2020 scholarships, application deadline: September 23, 2020.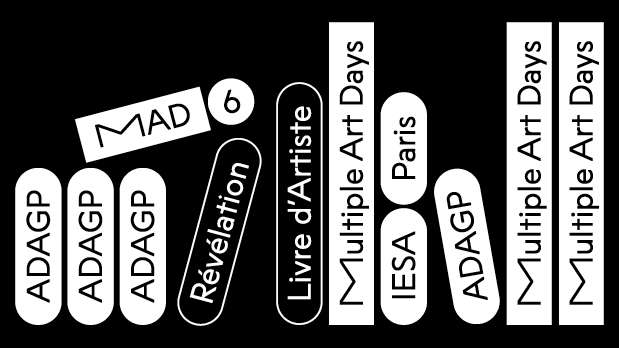 In partnership with MAD (Multiple Art Days), ADAGP is launching the fifth edition of the Artist Book Revelation intended to support and promote current creation in this artistic discipline.
This prize rewards an emerging artist on the occasion of the Multiple Art Days (MAD ), an annual meeting devoted to contemporary editorial practices under the artistic direction of Sylvie Boulanger (Director of cneai ​​=) and Michael Woolworth (Director of Atelier Michael Woolworth).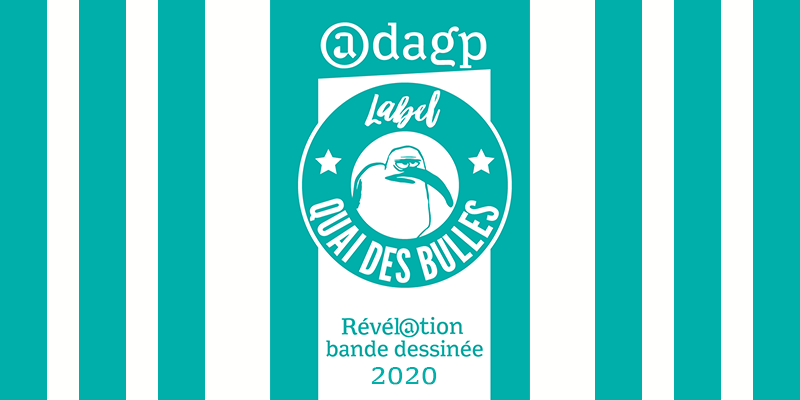 For 5 years, the Revelation Comic of the ADAGP, in partnership with the Quai des Bulles festival (Saint-Malo), promotes and encourages the work of young comic book authors.
The sum of 5,000 euros, a portrait filmed and broadcast on the Arte website as well as a dedicated presentation on the rails of the ADAGP constitute the endowment of this prize.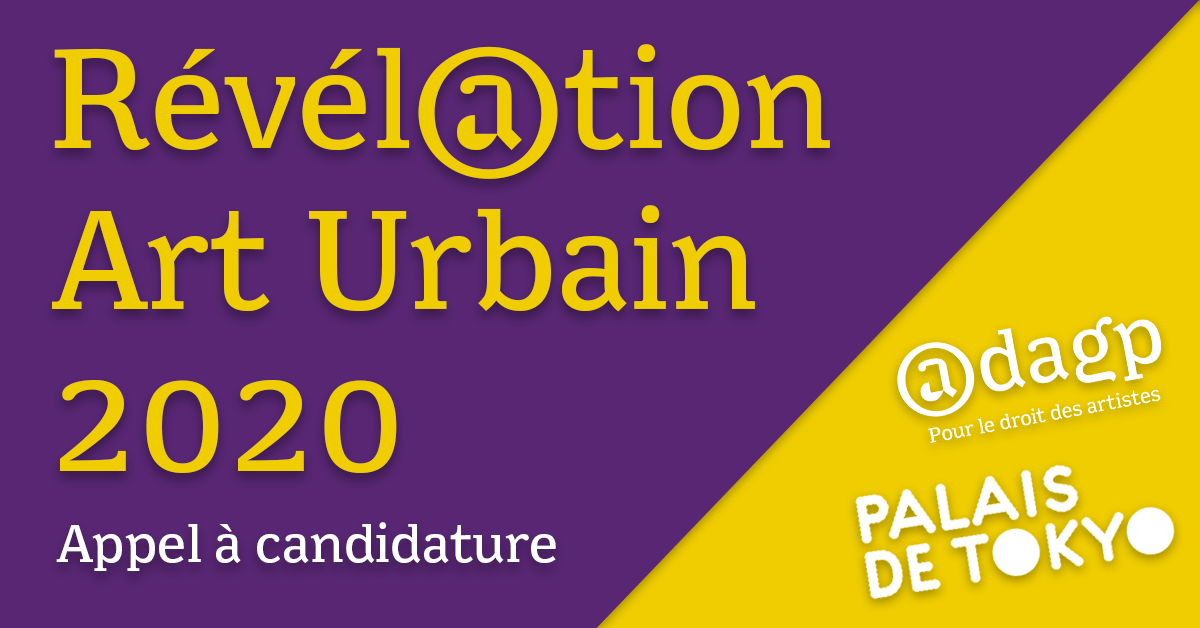 In partnership with the Palais de Tokyo, ADAGP encourages and supports emerging creation in the urban arts. She is launching the fifth edition of the Revelation Art Urbain. Applications until August 28, 2020 at 2 p.m.
This Revelation is aimed at artists in urban art, at the start of their careers. They are of legal age on the date of submission of the application and must reside or work in Europe, the United Kingdom and Switzerland, have intervened recently in public space and have works still visible.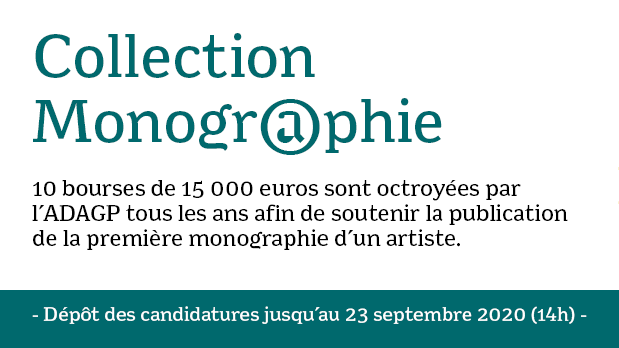 Collection Monographie grants provide support to artists in the major stage of publishing their first monograph. Such a work is an essential tool for the dissemination of an artist's work, but its cost is often an obstacle.
Ten grants, amounting to € 15,000 each, help finance the first monographic work of artists (living or deceased) members of ADAGP. The whole repertoire of society can participate (plastic arts, comics, design, photography, sculpture ...).
Follow us !