VINCENT GLOWINSKI, WINNER OF THE 2018 URBAN ART REVELATION
For several years, ADAGP has been encouraging and supporting emerging creation with the ADAGP Revelations. The third edition of the Urban Art Revelation closes the 2018 season of annual revelations.
This Revelation is addressed to artists in urban art, who reside or work in Europe (European Union, United Kingdom and Switzerland). The laureate will perform at the Palais de Tokyo as part of the Lasco Project.
The jury, co-chaired by artists Philippe Ramette and Elizabeth Garouste, and composed of artist Ernest Pignon-Ernest, Yoann Gourmel (curator at the Palais de Tokyo), Nicolas Gzeley (journalist), Paul Loubet (winner of the Revelation urban Art 2017), as well as the rapporteur Hugo Vitrani has rewarded:
Vincent Glowinski
The jury wished to salute its performative process: "Beyond the aesthetics it offers, his career demonstrates great physical involvement. Vincent Glowinski is a marginal in graffiti and more broadly in street art. Suspended in the air or hung on the end of a thread, his performances are like a choreography". 
The laureate receives an endowment from the ADAGP of 5000 Euros (2000 euros of remuneration and 3000 euros to finance the production of his intervention at the Palais de Tokyo) and enjoys a portrait filmed and broadcast on the Arte website.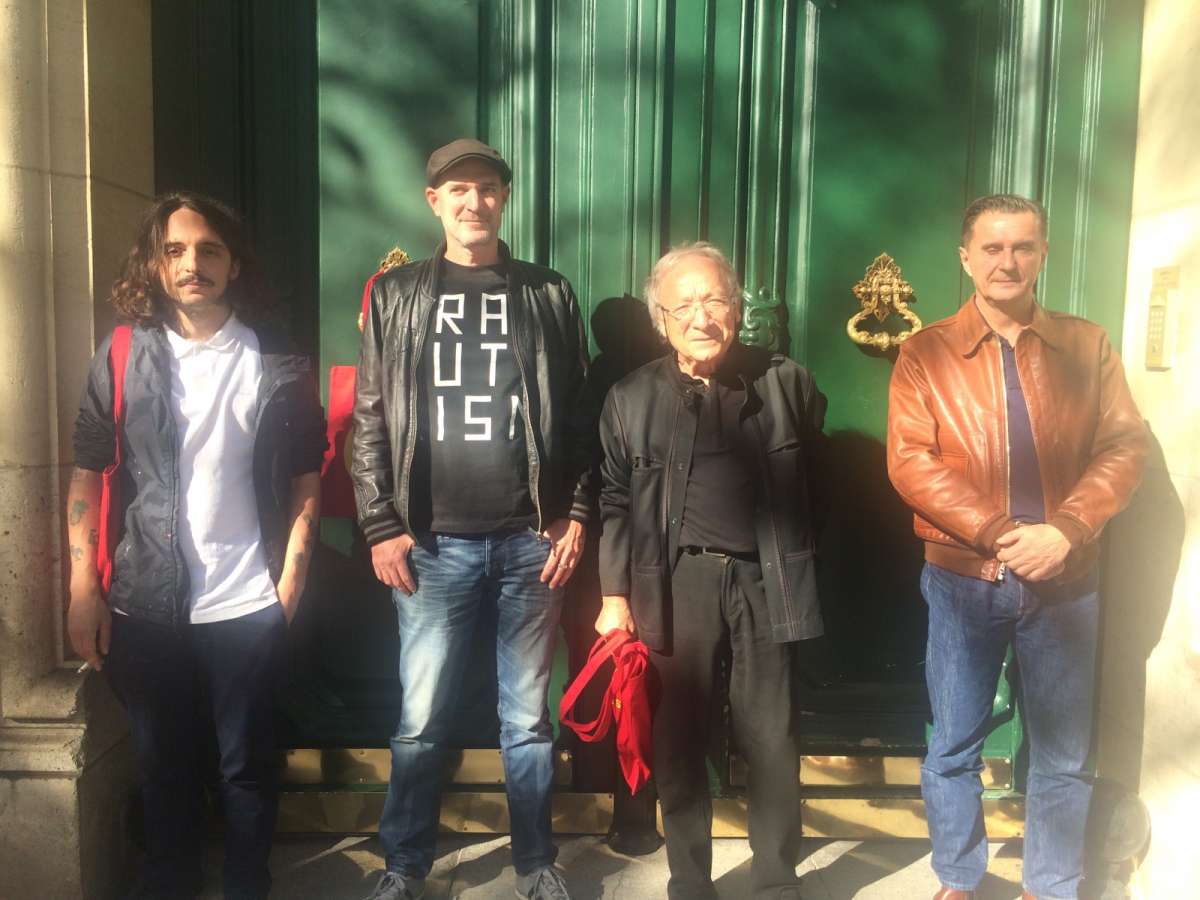 The Revelation urban art 2018 (from left to right) :
Paul Loubet (Revelation urban 2017), Nicolas Gzeley (journalist), Ernest Pignon-Ernest et Philippe Ramette (artists)