SURVEY: your opinion matters !
ADAGP develops numerous services for its members. Are you taking full advantage of it? Tell us!
Management and defense of your rights, image bank, member benefits, meetings and workshops, conferences, information on the sector ... ADAGP provides its members with many tools and services to inform them about their rights and promote their work.
Members and right holders, your feedback is essential for us to continue to improve our actions and to be by your side effectively.
Let us know your impressions, comments and ideas through this survey!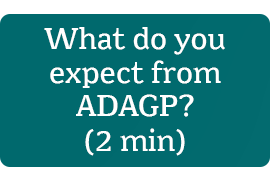 Follow us !