The street artist Alexander RACZKA is the 2020 Urban Art Revelation
The Urban Art Revelation ADAGP / Palais de Tokyo 2020 was awarded to Alexander Raczka for his work, which renews the classic canons of street painting.
In partnership with the Palais de Tokyo, ADAGP launched in 2020 the fifth edition of the Urban Art Revelation, intended to support and promote emerging creation in this artistic discipline. 
The jury of professionals, chaired by Sylvie Debré-Huerre (estate of Olivier Debré), was composed of the artist Antonio Gallego, Yoann Gourmel (curator of the Palais de Tokyo), Stéphanie Lemoine (journalist and art critic) , the Road Dogs collective (winner of the 2019 edition), and the rapporteur Hugo Vitrani (curator at the Palais de Tokyo).
After careful consideration of the numerous applications, this jury distinguished
Alexander RACZKA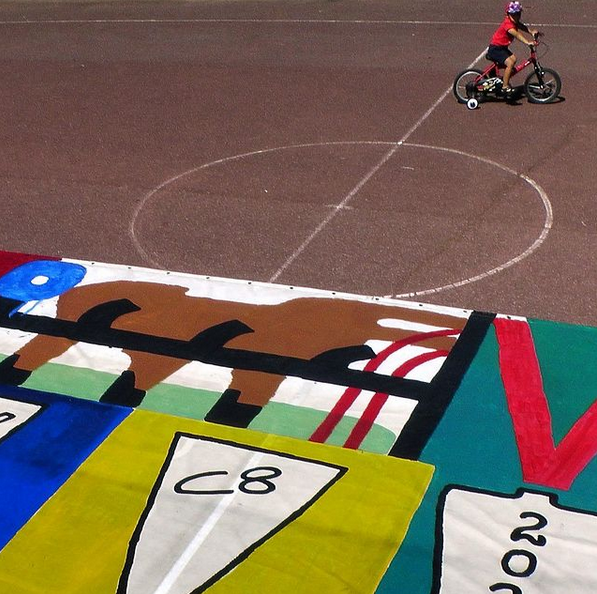 Alexander Raczka, C8, 2020 © A.Raczka
He praised the work of this artist "who evolves between writing and abstraction and, using a vocabulary with a deceptively naive style, renews the classic canons of street painting. By manipulating signs that otherwise reveal the urban context in which he intervenes, Rackza is part of the lineage of artists who never stop deconstructing the kitsch or decorative virtuosity of contemporary graffiti. "
In the studio, Alexander Raczka develops virtual reality projects, with the help of a geographer: a medium that allows the street to enter the institution and the imagination of the institutional public to go out in the street.
Through this prize, the jury also wished to support the collective dimension that animates the approach of Raczka, who notably co-founded La Volonté 93, an artist-run-space where a dozen artists live, work and exhibit. 
The winner will part of the Lasco Project 2021 at the Palais de Tokyo and will receive an endowment of 5,000 euros. He will also benefit from a video portrait filmed by Arte as well as a presentation of his work on the walls of the ADAGP.
Follow us