CISAC releases its world perceptions report for 2018
New record of 9.7 billion euros for global collections reported by CISAC! Focus on the figures for the visual arts.
According to the 2019 Global Perceptions Report published on November 7, 2019 by CISAC (International Confederation of Societies of Authors and Composers), the rights collected worldwide for creators of all repertoires - music, audiovisual, visual arts , performing arts and literature - reached the record figure of 9.65 billion euros in 2018.
Key figures in the visual arts
168 million euros in global collections for the visual arts
Over 90% of visual arts revenues come from Western Europe. In 2018, Germany, France and the United Kingdom topped the ranking of contributing countries.
2018 marks the return to a normal level of perception since the decline of 18.4% compared to 2017 can be explained by the payment of a large backlog of German reprography that year.
The strongest growth rates are observed in Portugal and South Korea - which have more than tripled their perceptions - as well as in Uruguay, which sees its revenues double thanks to the resale right in particular.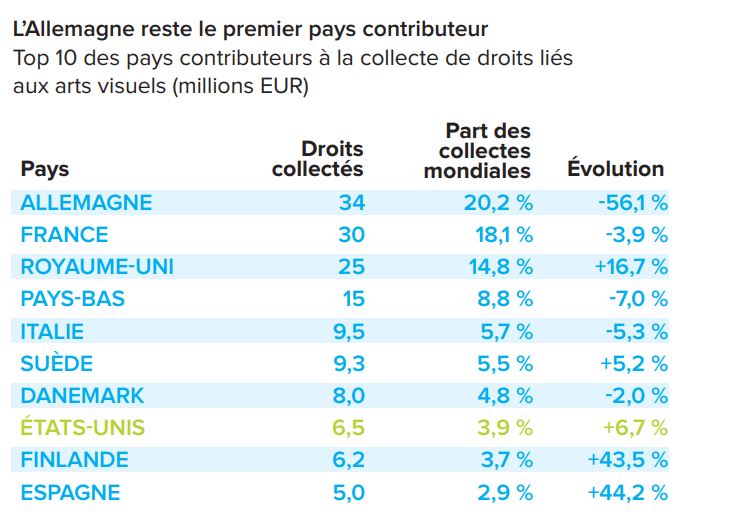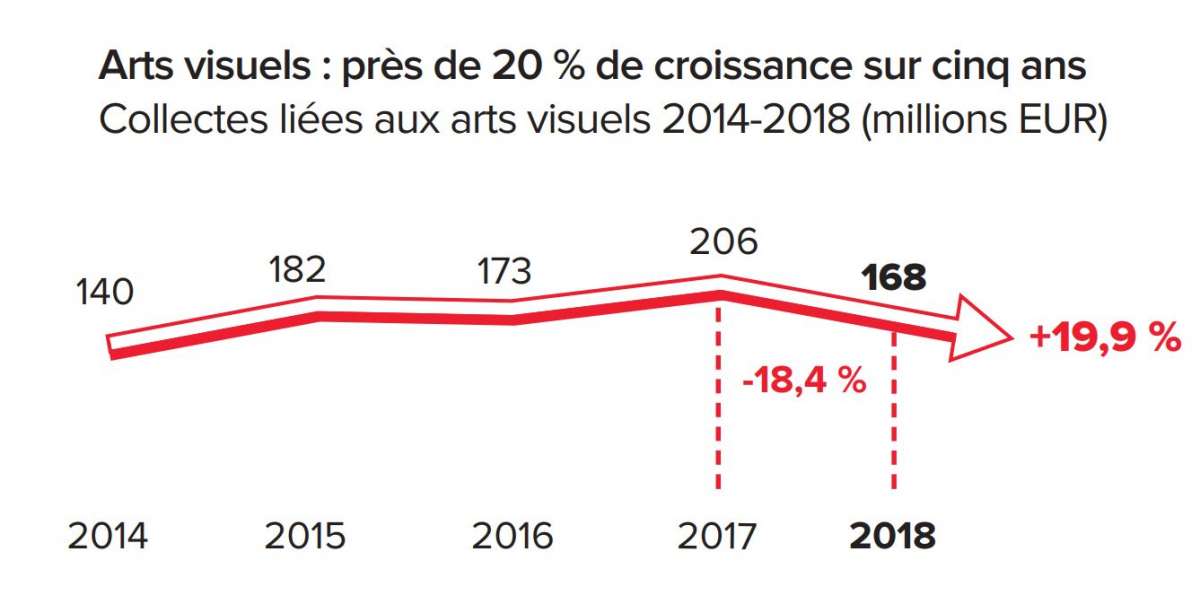 Reprography and resale right: primary sources of income
Reprography remains the main source of income in 2018 with 28.9% of collections for the visual arts.
The resale right is the second source of income with 25.9% of collections. This essential source of income for visual artists is however limited by the lack of recognition of this right in many countries.
Reproduction generates 14% of total collections while TV and radio revenues and private copying represent around 9.0% each
 Follow us !