Return on our Révélations 2017
Thursday, January 18 took place, at CENTQUATRE, the awards ceremony of our 2017 Revelations.
Each year, ADAGP awards Revelations to young talents selected by a jury of artists and leading figures of the art world. The artistic disciplines covered are as diverse as the ADAGP repertoire: visual arts, photography, design, art books, graphic novels, urban art and digital art.
With each of these Revelations, ADAGP is encouraging and supporting emerging creative talent. In addition to their grants, the winners will see their portraits appear on the Arte Créative website.
In 2017, the jury – jointly presided by the artists Hervé Di Rosa and Elizabeth Garouste – awarded seven Revelations: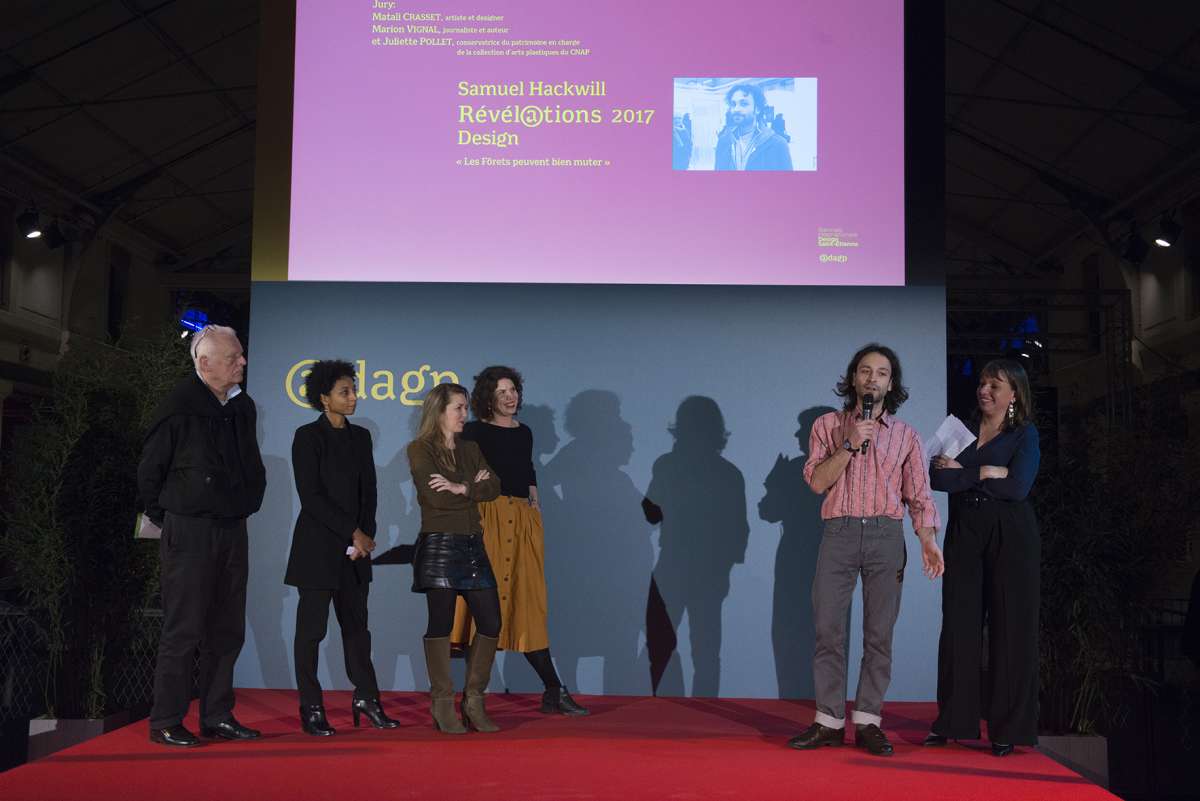 DESIGN
The Design Revelation was awarded to Samuel Hackwill for his work Les Forêts peuvent bien muter, at the 10th annual Saint-Etienne International Design Biennial.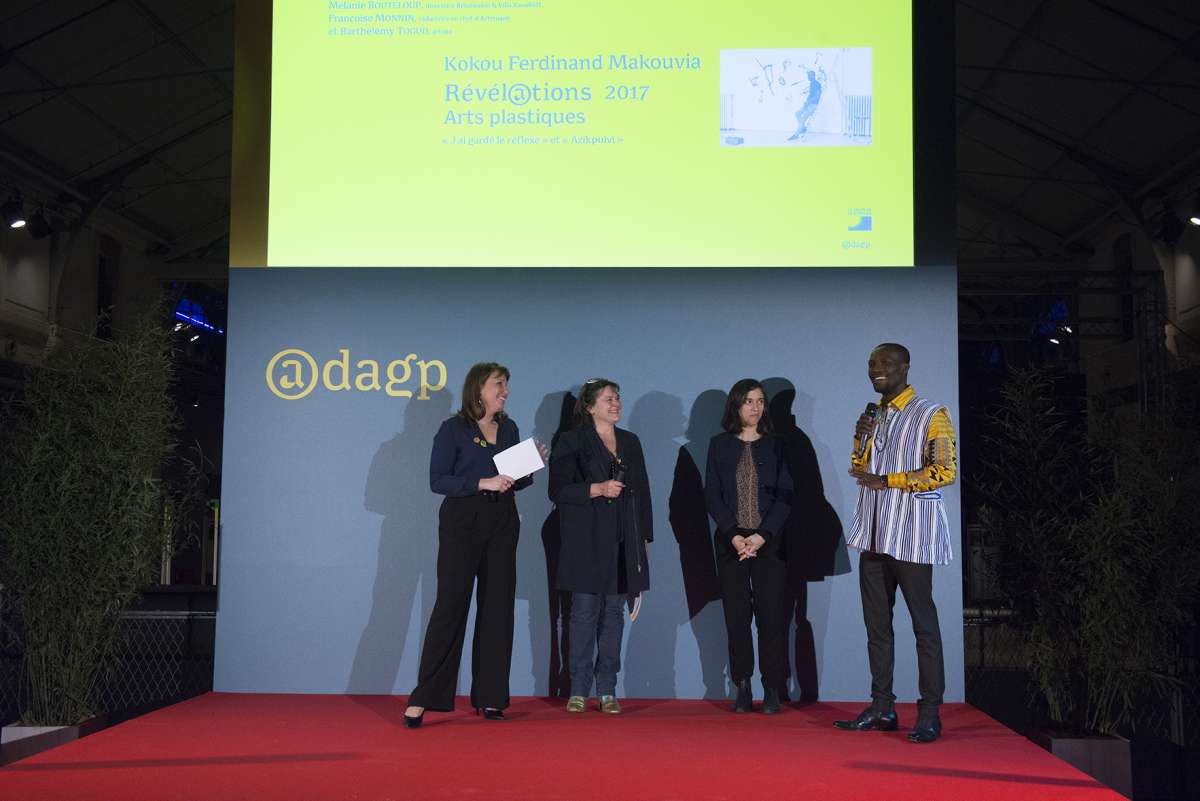 VISUAL ARTS
As part of the 62nd annual Salon de Montrouge, ADAGP singled out the works of Kokou Ferdinand Makouvia: J'ai gardé le réflexe and Azikpuivi (2016).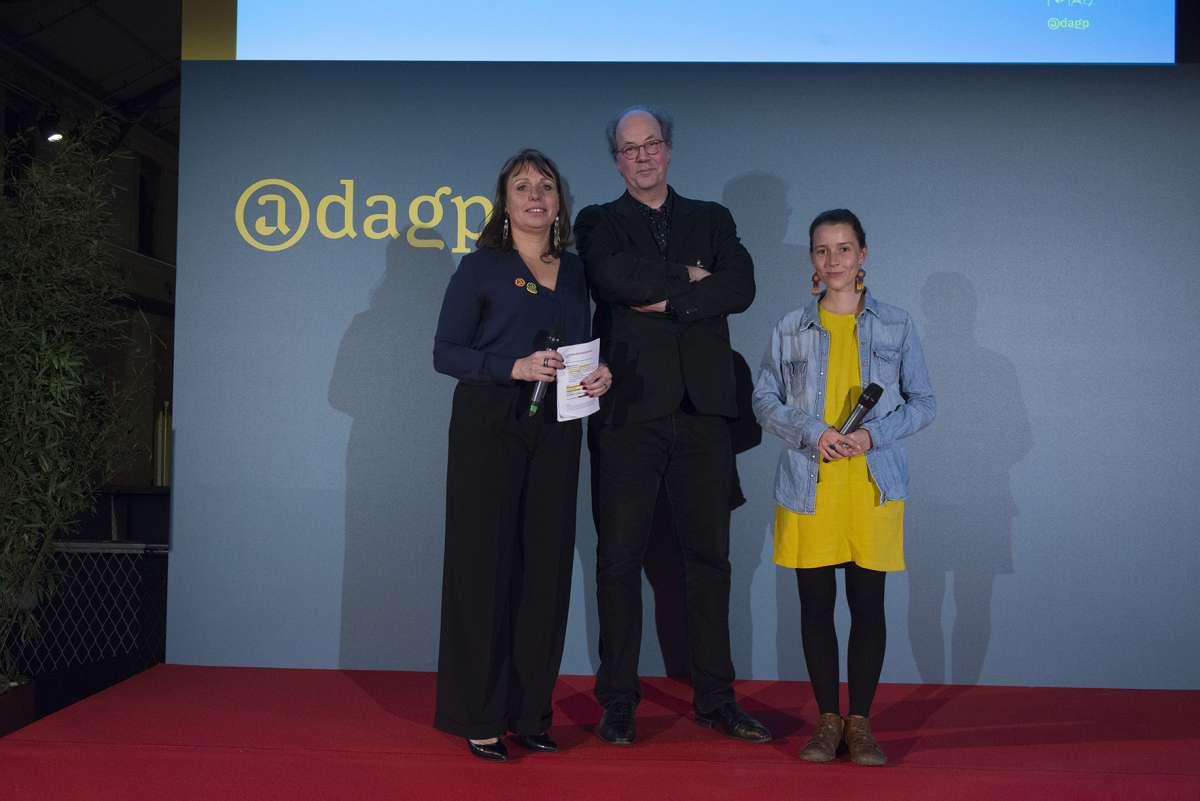 ART BOOK
With her book Maison du Roi, the young Anne-Sophie Tritschler won the title of Art Book Revelation at the MAD Salon.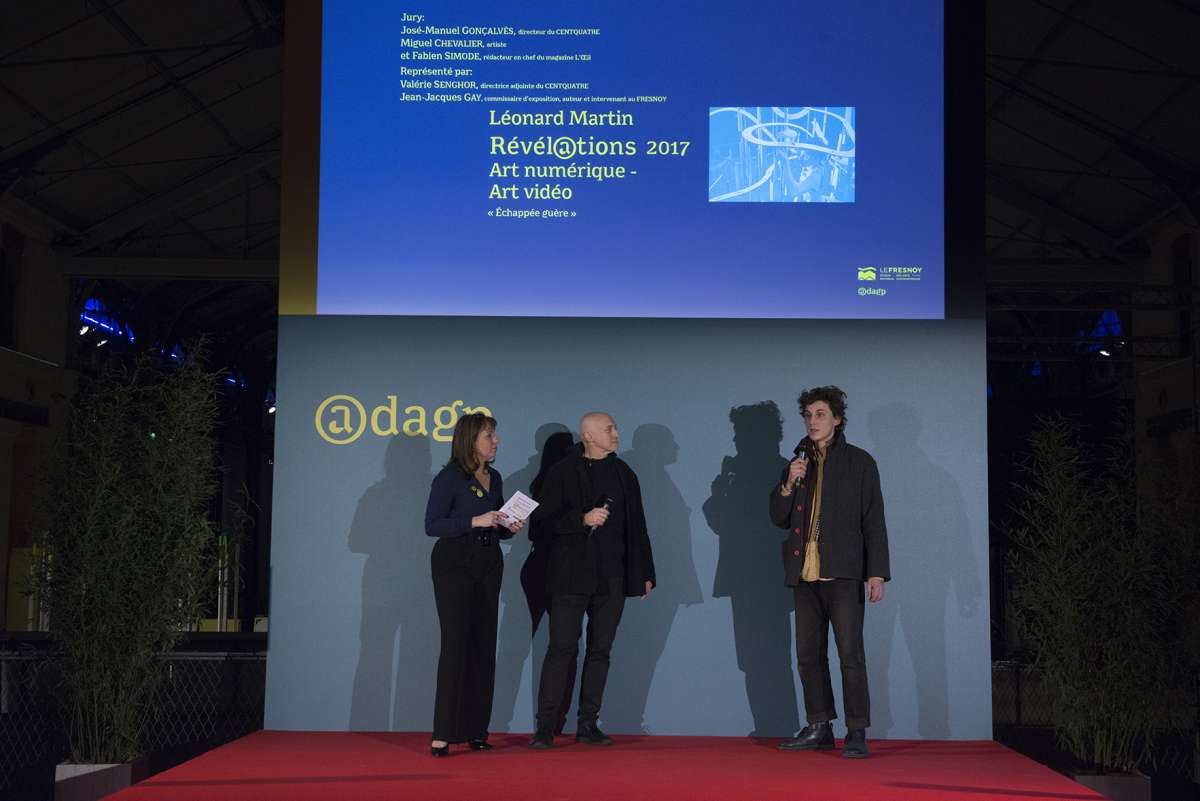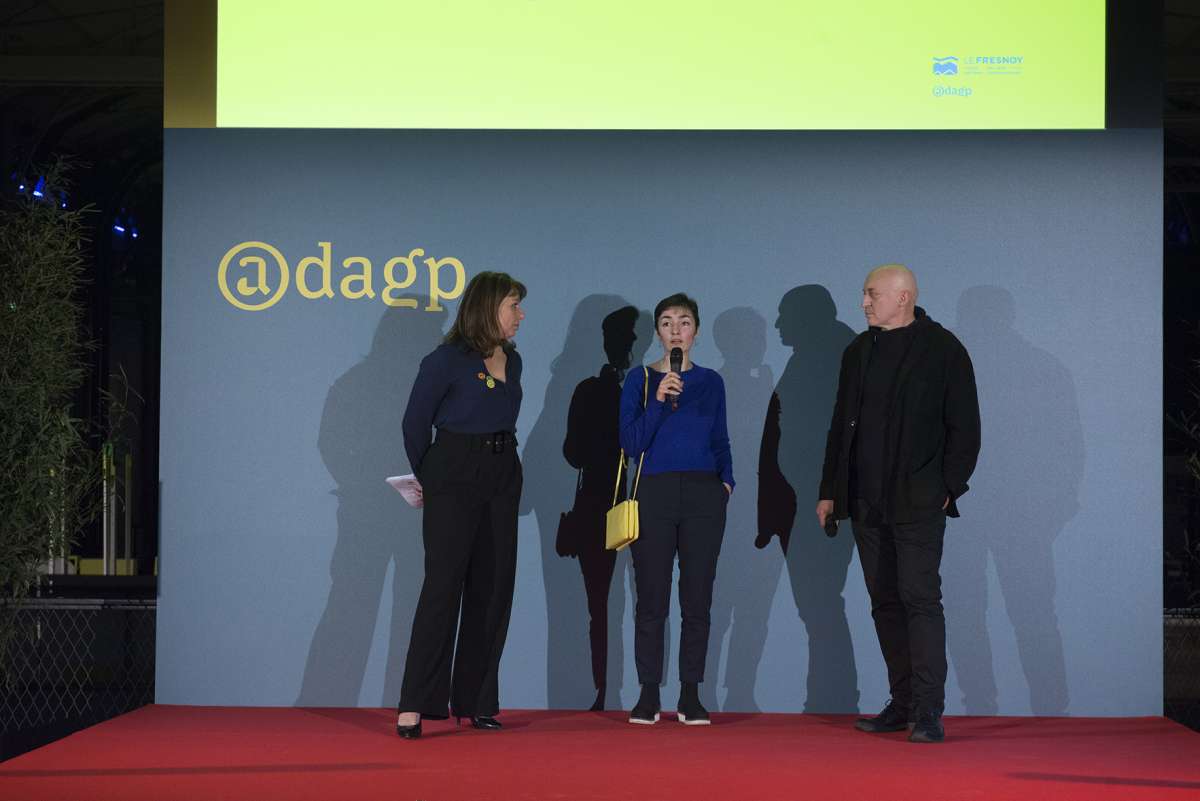 DIGITAL ART
ADAGP and Le Fresnoy national studio in Tourcoing decided to award Léonard Martin for Echappée guère.
The jury also gave a special distinction to Marie Lelouche for her installation entitled Blind Sculpture.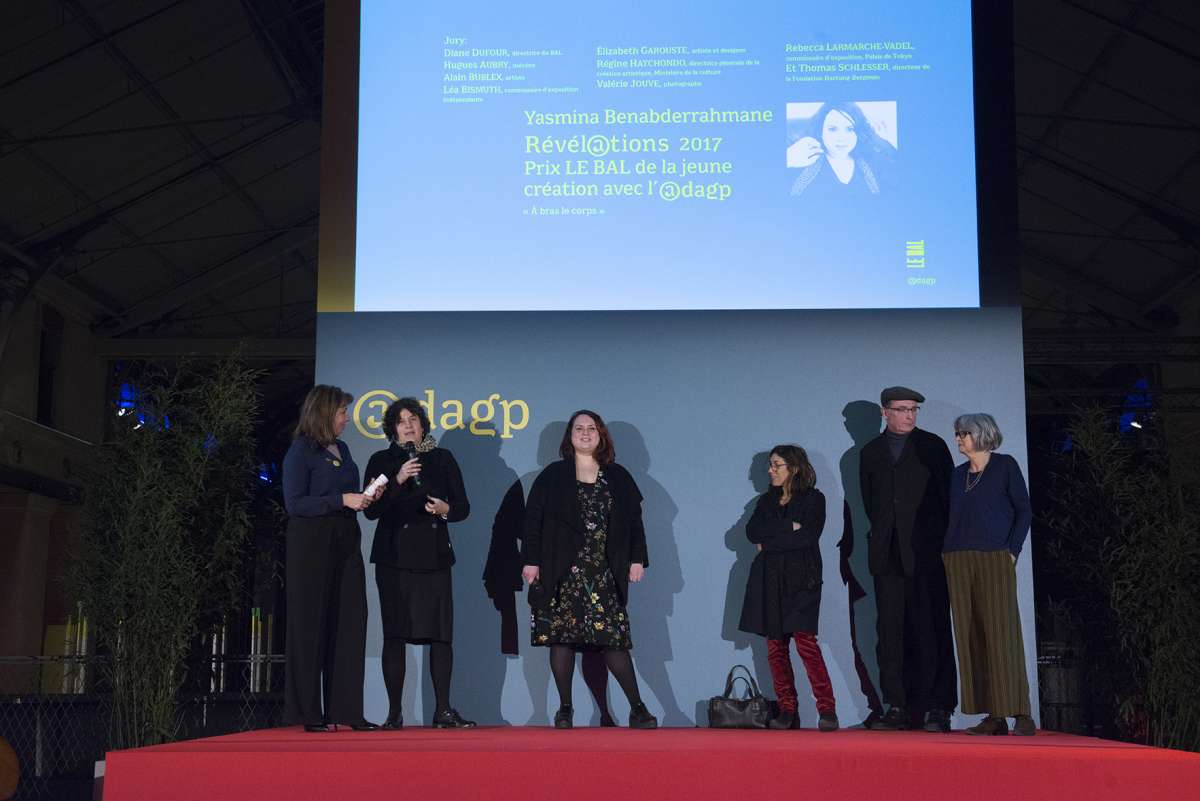 LE BAL PRIZE FOR YOUNG TALENT WITH ADAGP
2017 was the second year of the LE BAL Prize for Young Talent, established through a partnership between LE BAL and ADAGP to encourage emerging talents in photography and video. They wanted to recognise the work of Yasmina Benabderrahmane for her project À bras le corps, on exhibition at the BAL in autumn 2019 and accompanied by a publication.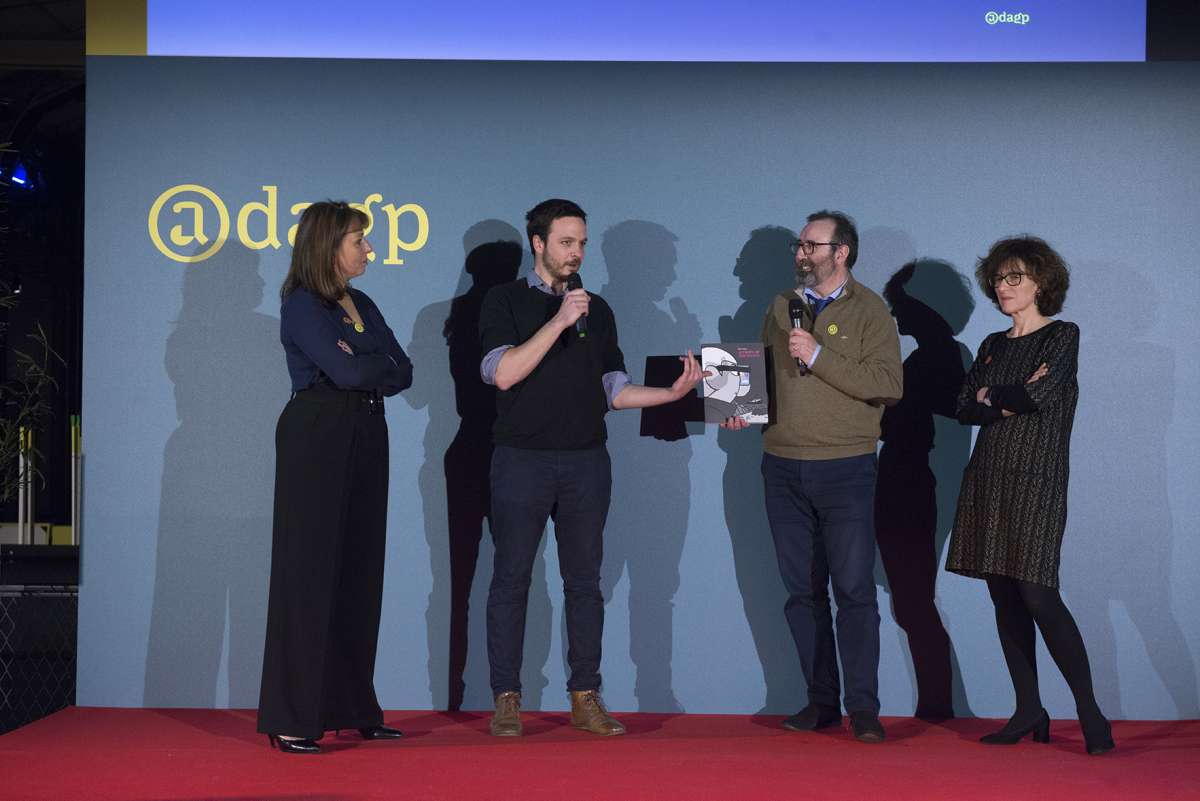 GRAPHIC NOVEL
The 2017 ADAGP / Quai des Bulles Revelation was Robin Cousin for Le Profil de Jean Melville published by FLBLB.
URBAN ART
ADAGP continues to support urban art, in partnership with the Palais de Tokyo. It was the young Paul Loubet who stood out in 2017, with a special distinction also going to the artist Roti.
© Photo Didier Plowy