Agnès Hostache received the ADAGP / Quai des Bulles 2020 Comic Revelation for her album "Nagasaki" !
For 6 years, the BD Revelation of ADAGP, the french society of authors in the graphic and plastic arts, in partnership with the Quai des Bulles festival (Saint-Malo), has been promoting and encouraging the work of young cartoonists.
Following a preselection of 10 albums, a jury of professionals co-chaired by artist Jean-Michel Alberola and Sylvie Debré-Huerre (rightholder of Olivier Debré) and composed of Vincent Brunner (journalist), Aniss El Hamouri (winner of the BD Revelation 2018), Chloé Cruchaudet (author), Eric Feres (laureate of the BD Revelation 2019) and Pierre Lungheretti (director of the Cité de la BD) distinguished
Agnes Hostache
for her album Nagasaki,
published by Le Lézard Noir (August 2019).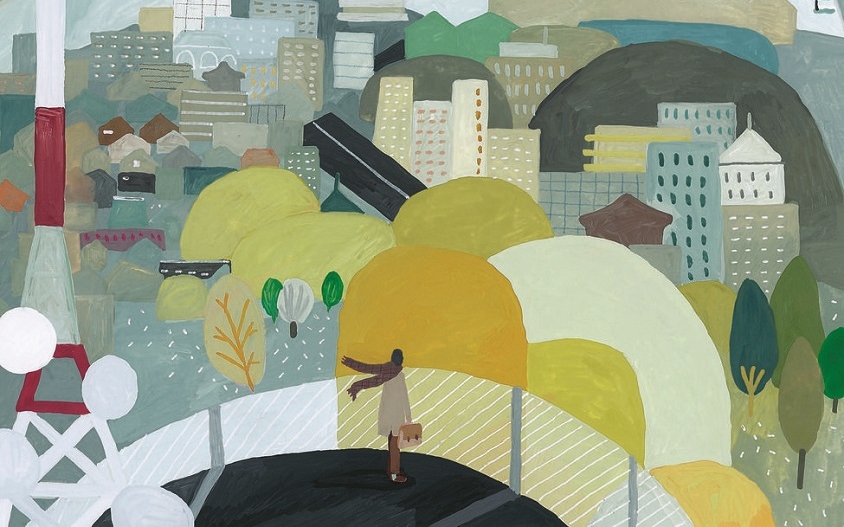 ©Agnès Hostache, 2019
"Agnès Hostache here appropriates a literary story, that of Eric Faye, and takes her reader along in a singular graphic adaptation that breaks free from the traditional codes of comics. Her interpretation, with a singular aesthetic thanks to a subtle painting, plunges us into Japan, at the heart of two interiorities. It's a wonderful first album! "
The jury also gave a special mention to Mikaël Ross for his album "Learning to fall", published by Sarbacane editions (September 2019). This author has created, as part of a commissioned work, "a personal comic strip supported by a certain writing force and a great sense of dialogue".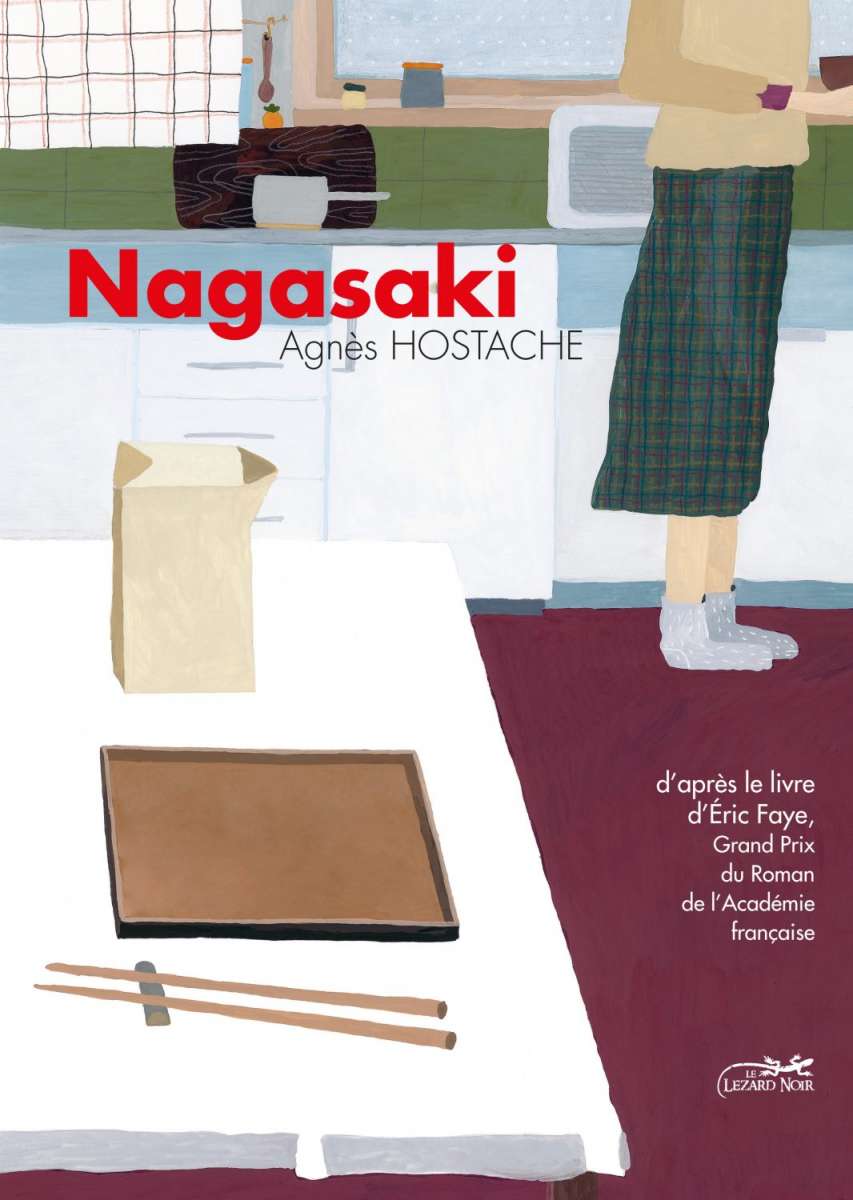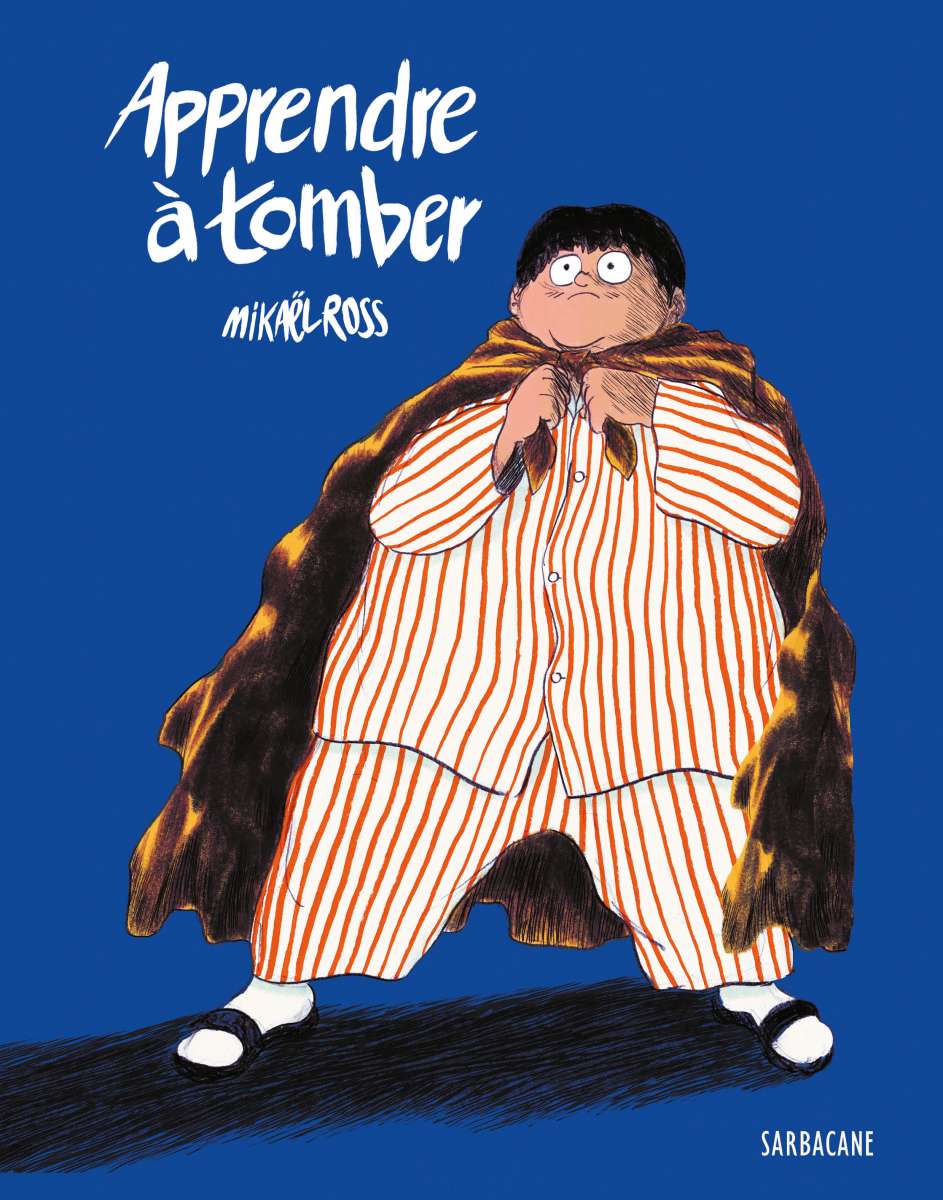 Agnès Hostache receives an ADAGP endowment of 5,000 euros. Her work will also be presented on the walls of the ADAGP.
The two winners will benefit from a portrait filmed and broadcast on the Arte website.
The winners of previous BD Revelations
2016: Néjib - Stupor Mundi, Gallimard BD editions
2017: Robin Cousin - Le profil de Jean Melville, FLBLB editions
2018: Aniss El Hamouri - Comme un frisson, Vide Cocagne editions
2019: Eric Feres - Sabre, Dargaud editions